Following the inaugural and highly successful ArtLucaya Festival, The Grand Bahama Port Authority, Limited (GBPA) and the local artists' community are pleased to announce the awarding of donations of $10,000 to ALL the Grand Bahama schools with an art program. 
ArtLucaya, which took place from March 23 to 26, showcased over forty established, mid-career and emerging local artists. Through ticket sales and donations, the event raised a total of $10,000 benefiting approximately 11 Grand Bahama high schools with donation amounts of $900 each.
"The Grand Bahama Port Authority extends heartfelt thanks to the former Governor General of The Commonwealth of the Bahamas, His Excellency Sir Arthur Foulkes, Minister for Social Services and Urban Development the Hon. Obediah Wilchcombe, MP and His Excellency Jamaal Rolle, Ambassador-At-Large for Cultural Affairs, for their support of our four-day celebration of art," said Miss Sarah St. George, Acting Chairman at GBPA. 
"We'd also like to acknowledge the partnership and active support of Grand Bahama's artists' community for their passionate commitment to the event," continued Miss St. George. "And, of course, we're grateful to all avid art enthusiasts for attending this inaugural Festival celebrating our Island's art and culture. The impact of a robust arts community enables a record and living history of our Island's culture and allows a means of self-expression that enables more sensitive, accepting, and caring communities."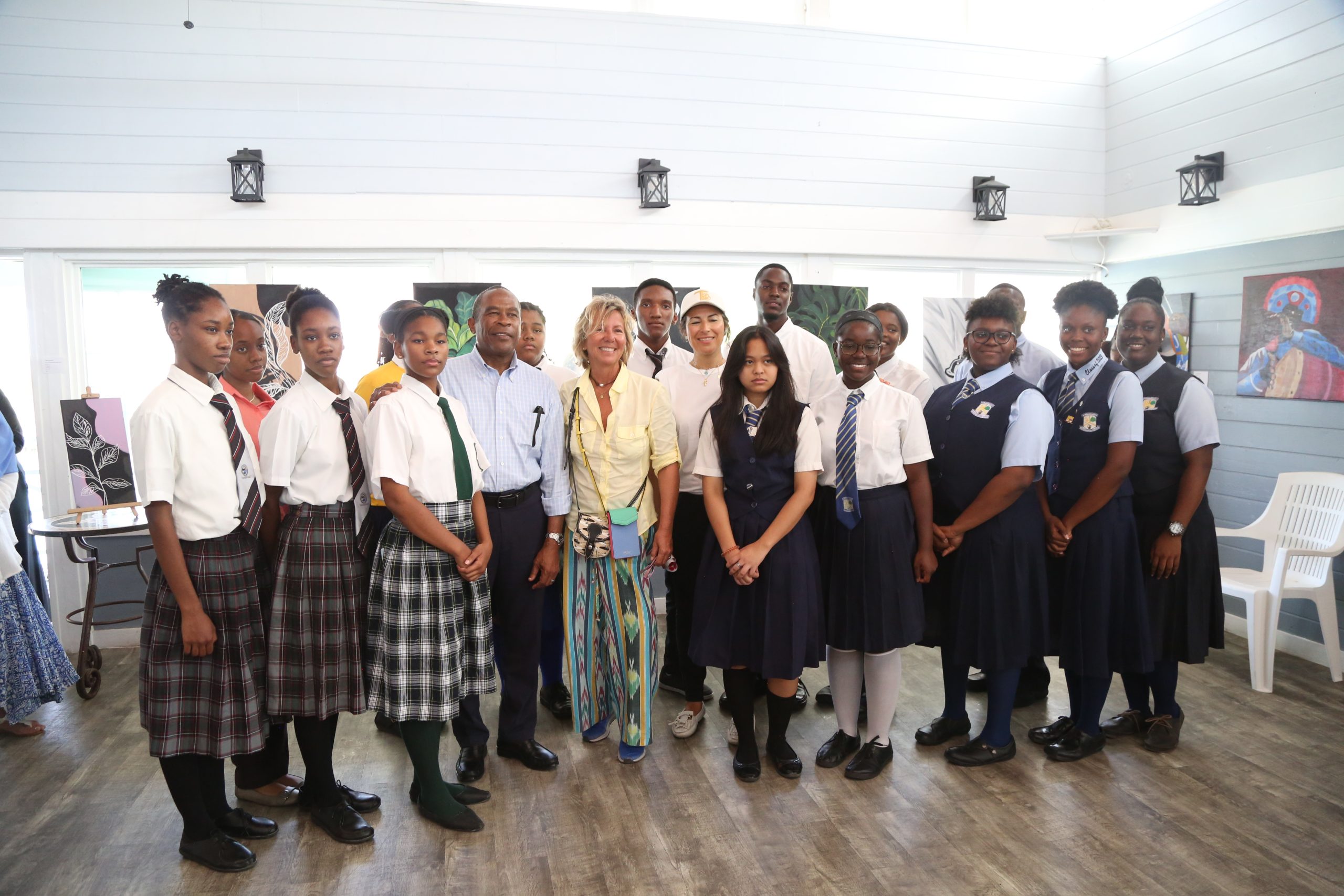 "ArtLucaya was a great success and the beginning of what we hope will become an annual Art festival attracting collectors and curators from near and far." added Ms. Fatima-Zahra Kaboub, ArtLucaya Chairman. "We are so grateful to the art supporters who came to our events, all the funds collected from tickets sales are now going straight to the Art Teachers, so that they may have funds to buy much needed art supplies to run and grow their art program, which is very exciting".
Art Teacher Alisa Streather-Robinson said, "I am totally thrilled at the idea of the Grand Bahama Port Authority supporting the visual arts.  I am also thoroughly excited for our students.  They not only got to display their work at COLIBRI, but they also had the option to sell their pieces, which was a first for many of them and a good experience for them as well."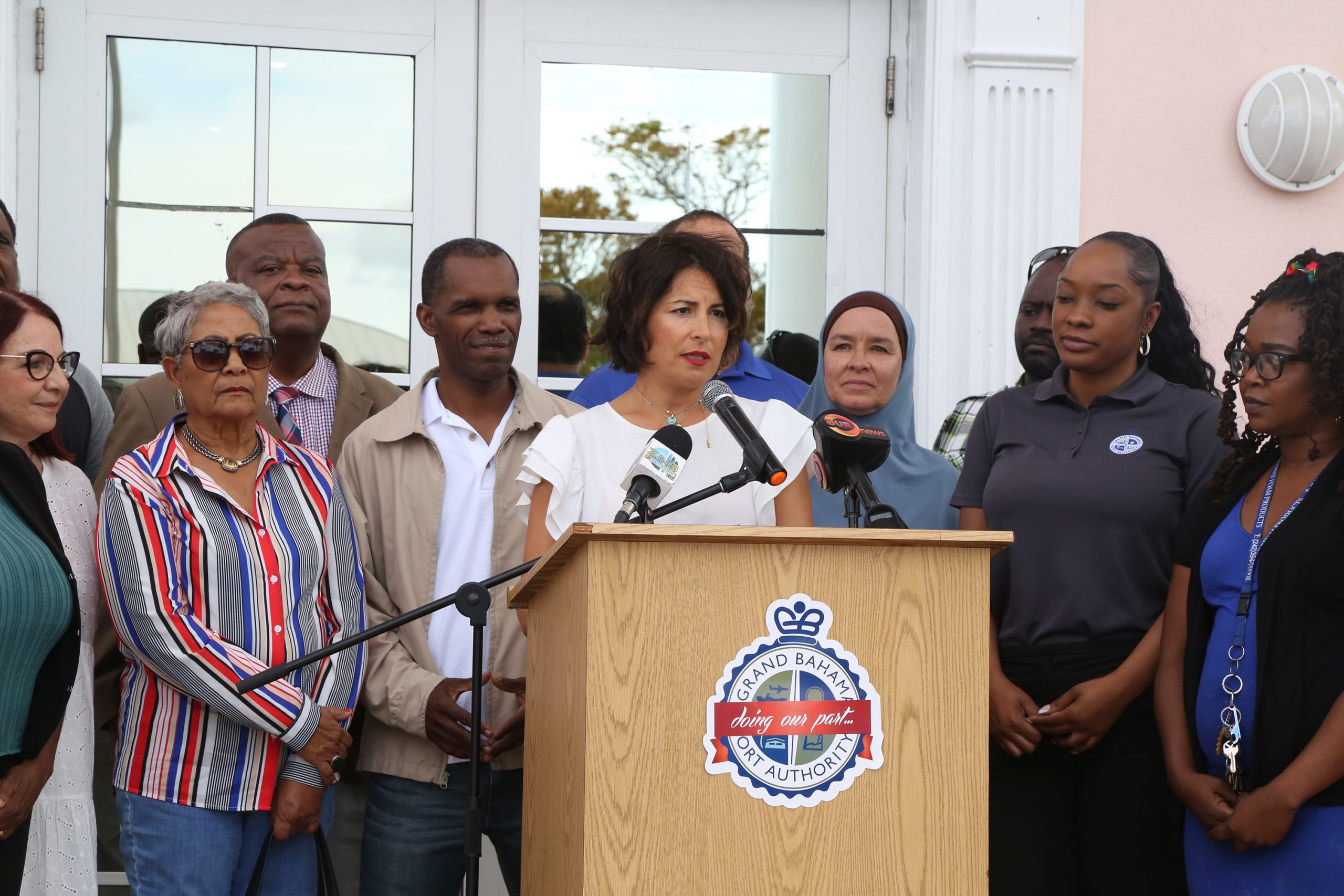 "Thank you to Miss St. George, the Grand Bahama Port Authority, and the public and private Art Educators.  Art Education is important and a part of our curriculum." said Joyanne Pennerman, Ministry of Education District Education Officer.  "We are so happy that you would have sponsored this event to highlight our students and give them the opportunity to express their artistic abilities.  We will be promoting Art Education in our various institutions." she concluded.
The Festival kicked off its opening night with a vernissage at the BNT's Rand Nature Centre TANAMA Show on Thursday, followed by the Port Lucaya Marketplace CANOA Show opening on Friday evening.  Saturday introduced The 'Artists' Conversation' held at the BNT's Glory Banks Gallery and the event wrapped up with a final COLIBRI show opening at the Sir Charles Hayward Yacht Club for emerging student artists. The Grand Bahama Port Authority funded the entire Art Festival and it is expected to be an annual event.
For more information about ArtLucaya and upcoming initiatives follow their Facebook Page at ArtLucaya-The Grand Bahama Art Festival.
###