To celebrate the occasion of International Day of Women and Girls in Science, and in this fiftieth year of our country's independence, Grand Bahama Port Authority Limited's (GBPA) Keep Grand Bahama Clean (KGBC) organization was pleased to be hosting, together with ALIV, a commemorative event honouring the women and girls of our Island who excel in the sciences.  
"Science is elementary to our very existence, and the criticality of attracting and retaining women and girls in the diverse field of science here at home and around the world cannot be overstated," said GBPA Vice President of Building & Development Services and Chairman of KGBC Nakira Wilchcombe. "Our health and the health of our planet – today and in the future – relies on scientific research and development in a range of disciplines, so it is fitting that the United Nations has focused the 2023 International Day of Women and Girls in Science on sustainable development goals."
KGBC's first-ever event marking the International Day of Women and Girls in Science took place last Friday, February 10, 2023 at the Pelican Bay Hotel. Among the expected guests was the Honourable Ginger Moxey, Minister for Grand Bahama.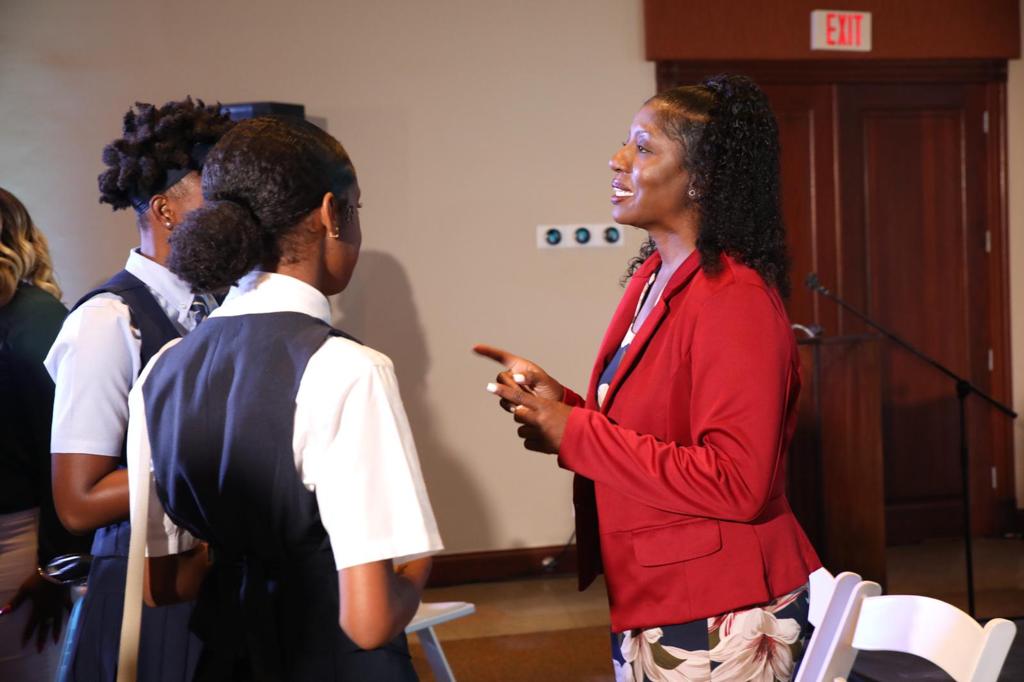 "In proud partnership with ALIV, KGBC welcomed honourees, dignitaries, media and some of our Island's brightest young female science students to this inaugural event where we celebrated 16 Grand Bahamian women for their work in, and advocacy of, the sciences," continued Mrs. Wilchcombe. "Science is vital to a healthy and sustainable economy in Freeport, and it is our great honour to promote and celebrate our own – both accomplished scientists and scientists-in-the-making."
Among Grand Bahama's women and girls in the sciences being honoured at the February 10th event were:
Dr. Catherine Adderley
LaKeisha Anderson
Samantha Colton
Dr. Pamela Etuk
Berthamae McPhee-Duncanson
Shayvonne Moxey-Bonamy
Gia Minns
Nikita Mullings
Letitia Parker
Dr. Charlene Reid-Morris
Dr. Shamel Rolle-Sands
Bronwen Smith
Meritta Strachan
Annaleta Swann
Dr. Chante Wildgoose
Gail Woon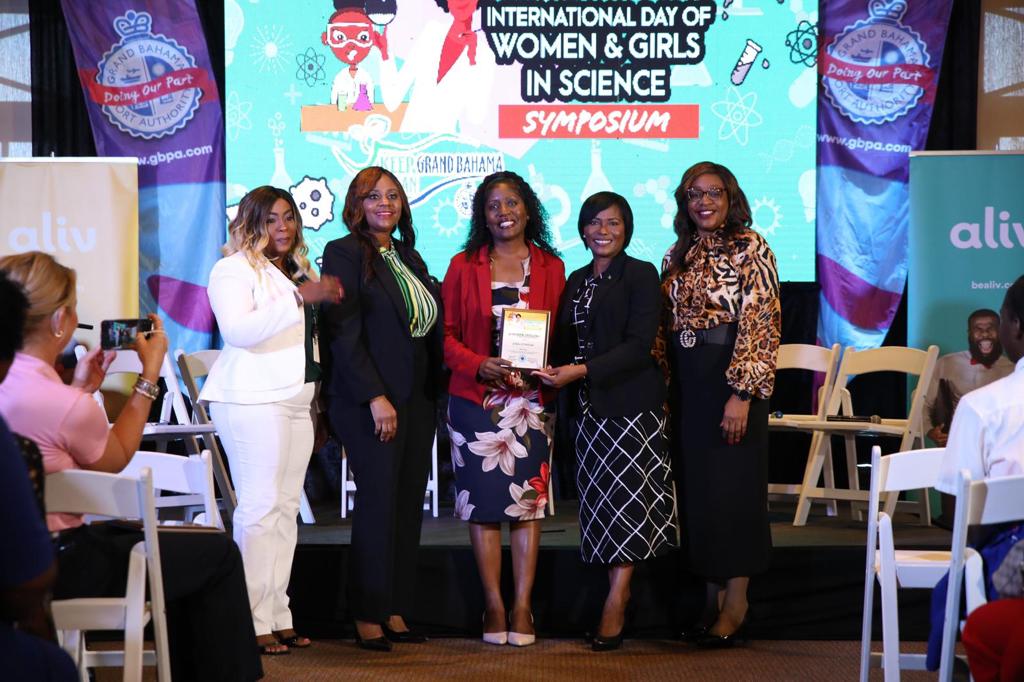 In a surprise presentation by ALIV, Mrs. Wilchcombe was also honored for her own achievements and contributions in the areas of environmental science, sustainable planning and development, regulatory compliance, and policy formation for more than 20 years.  She was influential in the birth of the Keep Grand Bahama Clean initiative and is a contributing author/editor to a number of environmental publications and reports.  She holds a Bachelor of Science Degree in Plant and Soil Science/Agronomy, a Master of Science Degree in Environmental Science from Tuskegee University, and a Master of Science Degree in Environmental Resource Management, from Florida Institute of Technology (FIT).
 "In keeping with the International Day of Women and Girls in Science this month, KGBC is also pleased to sponsor and launch an essay competition among Grand Bahama's female students," added Rolle. "Through this competition, we have asked young women to share their perspectives, experiences and ideas on science using the essay topic:  "As The Bahamas celebrates 50 years of Independence, how far have our women come in the field of science, and what role do Bahamian women play in the further advancement of science in the country". The competition is open until February 28th, we're excited to see what these young, sharp minds deliver and look forward to rewarding them with a great first place prize: compliments of Aliv."
For more information on the United Nations' 2023 International Day of Women and Girls in Science, visit https://www.un.org/en/observances/women-and-girls-in-science-day.
                                                                                                                                           ###