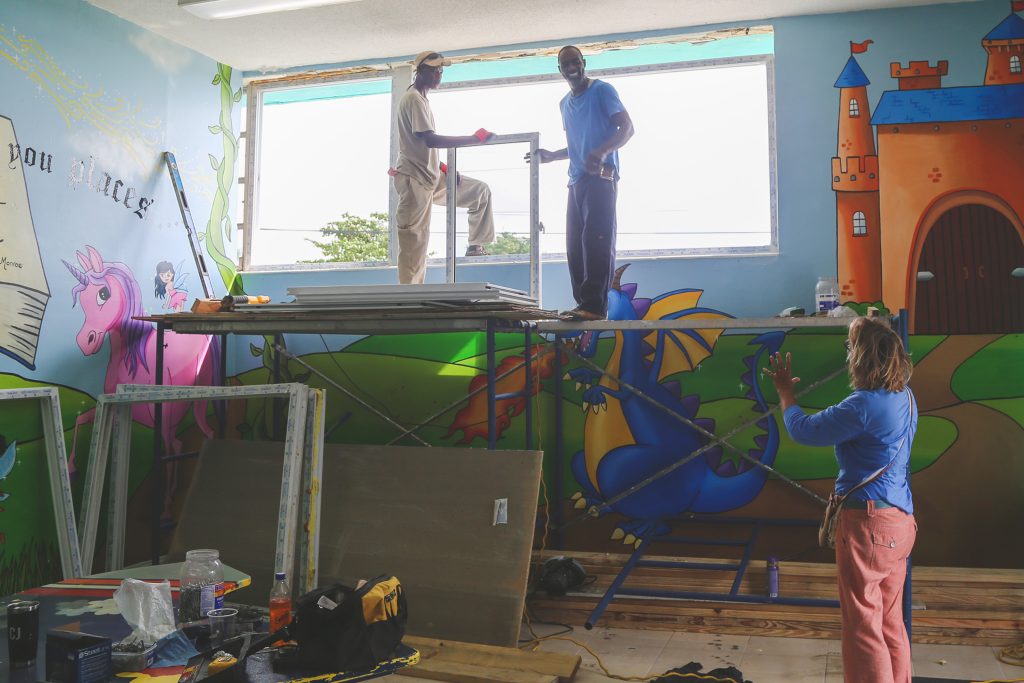 The Grand Bahama Port Authority, Limited (GBPA) recognizes the Sir Charles Hayward Library as a staple of the Grand Bahama community and a true downtown Freeport landmark and, as such, worthy of investment and protection. Hence, the GBPA is pleased to continue to support ongoing improvements and renovations to the Library. 
Following the devastating flood impacts of Hurricane Dorian in 2019, GBPA donated in excess of $250,000 to assist with mucking and gutting of the facility, renovation of the entire interior infrastructure, and replacement of computer equipment, books and other supplies.
This year, GBPA's commitment to the restoration work saw the provision of ongoing building and grounds repair and maintenance, and assistance with the Library's expenses to ensure the facility could remain operational. Among the most recently completed improvements to the Library are the replacement of all the aluminum windows to hurricane-impact windows, and installation of new entrance doors. For decades and especially since Hurricane Dorian, the GBPA has maintained and assisted with the restoration of many other community-based centres including The Grand Bahama Children's Home, PACE Center, Genesis Academy, Kevin Tomlinson Academy, Regency Theatre, Sir Charles Hayward Yacht Club, and other Freeport community resources. 
"The Sir Charles Hayward Library has undergone significant renovations since the passing of Hurricane Dorian. We felt it essential to make the library completely watertight by replacing the aluminium windows by hurricane impact windows to safeguard the books from water damage." said GBPA Acting Chairman Sarah St. George.  "We are committed to providing what is necessary to ensure this historic landmark remains open and functional for our youth, who utilize the computers, explore the books and enjoy its youth programs. This library is a vital part of our community, and it helps many of those who may not have these resources at home.  It is our hope that we can continue to look after this facility to benefit the community for years to come."
                                                                                                                              # # #