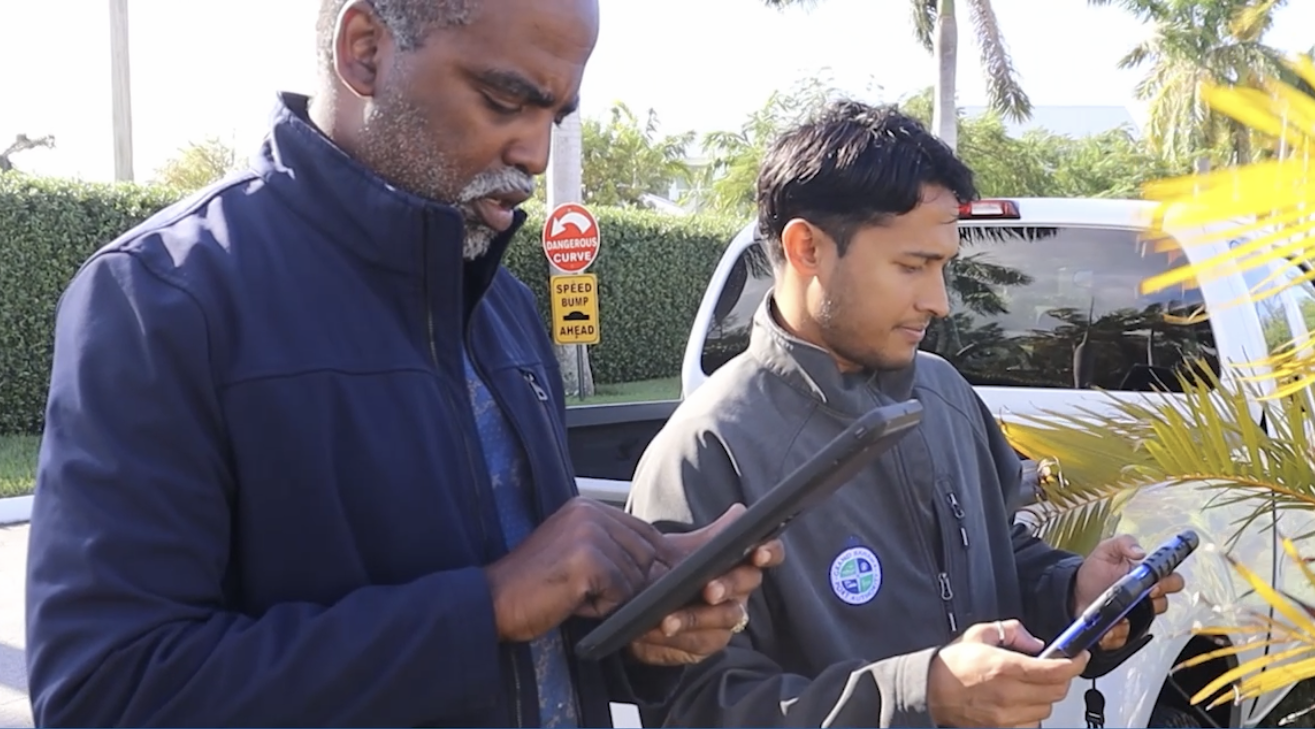 In preparing for and recovering from Hurricane Nicole last week, the Grand Bahama Port Authority, Limited (GBPA) and group of companies put into practice the valuable lessons learned from the passing of Hurricane Dorian. Before the start of the 2022 storm season, GBPA enacted storm preparation exercises to prepare its operations for the impacts of any potential threats. Similar practices were employed last week at GBPA, as its operation readied for Hurricane Nicole.
"Since the 2019 passing of Hurricane Dorian, we have invested significantly in infrastructure and storm preparations," commented Philcher Grant-Adderley, Chief Operating Officer at Grand Bahama Utility Company (GBUC) and Public Affairs GBPA. "Our reverse osmosis plant, supported by back-up generation in the event of storm-related power failures, vegetative maintenance and the establishment and execution of a program of rigorous preventative maintenance on our equipment, helps ensure we can continue to serve customers through significant storm activity."
The GBUC team worked through the storm to ensure service was provided for as long as it was safe to do so and communicated updates to customers throughout the Company's storm preparations and response.
GBPA's City Management team has also invested in its infrastructure to withstand and recover from storm impacts. "We know that storm drainage is a major concern for residents," said Nakira Wilchcombe, GBPA Vice President of Building and Development Services. "We invest $80,000 annually to repair and service existing storm drains and, where needed, install new drains to provide increased capacity in areas where flooding has occurred in the past."
"Once the all clear was issued, crews from GBPA's Building and Development Services and the Grand Bahama Utility Company were immediately on the ground facilitating post-storm assessments," said Ian Rolle GBPA President. "Both teams were dispatched into the community to evaluate storm drains, infrastructure, structural and debris issues and equipment monitoring of the utility's plants, generators and wellfields.
Sanitation Services, as well as other contractor teams, were out clearing debris and tree branches from city streets and, in addition, we assessed traffic lights throughout Freeport's communities and made repairs where necessary to help ensure driver and pedestrian safety."
"Providing accurate and timely information is an important aspect of how we serve customers and residents," added Mr. Rolle. "Across GBPA's group of companies, we have committed to more robust communications practices, which was evidenced in the lead-up to Hurricane Nicole and in the hours and days following the passing of the storm, as we shared our up-to-the-minute posts on storm preparation, response and recovery plans via our social media platforms." GBPA kept residents informed on office operations, safety reminders and preparation tips, GBUC water updates and Building & Development services for permitting electrical repairs."
GBPA's Acting Chairman Ms. Sarah St. George advised that, in recent years, GBPA has not only invested in its own infrastructure to better serve the needs of Freeport's residents, but also has helped some of the community's most important resources to build back better, enabling them to continue to serve Freeport's families. "The Grand Bahama Children's Home, PACE Center, Genesis Academy, Kevin Tomlinson Academy, Sir Charles Hayward Library, Regency Theatre, Sir Charles Hayward Yacht Club, among other Freeport community resources were restored and refurbished with impact-resistant windows and doors to enable them to withstand future storms," Ms. St. George said. "These facilities serve residents across Grand Bahama and the Northern Bahamas, so it's important that they remain safe, open and welcoming. "To better the lives of the Grand Bahama Community…" is our motto and we will continue to strive for a bright future." she concluded.