Consul General Curt Hollingsworth, Consul Chala Cartwright along with Officers & staff of the Bahamas Consulate General Miami Office.
March 3, 2022 – Freeport, The Bahamas – The Grand Bahama Port Authority (GBPA) is pleased to announce the relaunch of its GB Ambassadors Program, which empowers members of The Bahamas' Embassies and Consulate General Offices of The Bahamas worldwide with key information to become investment ambassadors for the Island of Grand Bahama.
"The GB Ambassadors program was created to inform, educate and equip Bahamians domiciled in foreign countries with the tools necessary to better promote and sell Freeport, the free trade zone of The Bahamas," commented Derek Newbold, Chief Investment Officer at GBPA. "The growth and stability of our economy is critical to our future and getting the word out globally to industrial and technology-based businesses about all we have to offer is key to our success."
Initially introduced in 2018, the program was temporarily shelved with the passing of Hurricane Dorian to enable resources to focus on recovery from the storm's significant and enduring impacts.  On February 23, 2022, the relaunched program's interactive workshop was hosted in Miami, FL, providing participants of the Bahamas Consulate General (Miami office) with knowledge and materials to enable them to champion Freeport's offerings.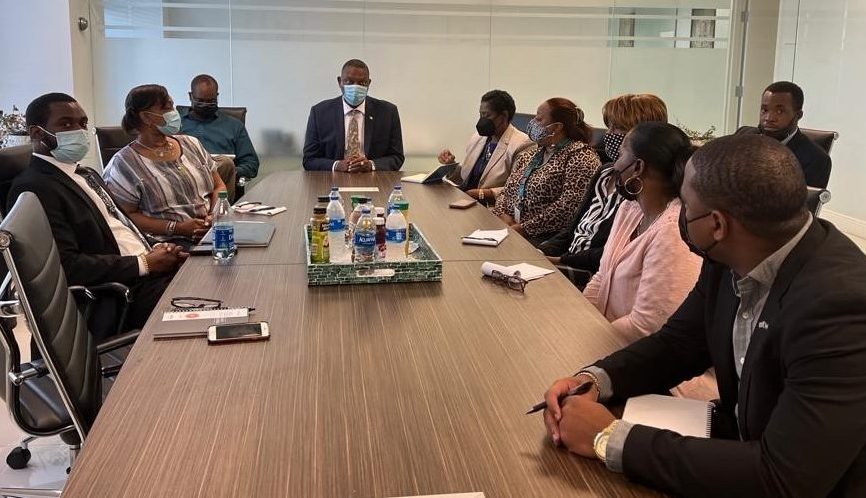 "This week's workshop focused on the history of Freeport, the benefits and unique advantages of its Special Economic Zone designation, investment opportunities and outlook for the city of Freeport," said Mr. Newbold, who led the training session. "The program is another clear demonstration of effective collaborative efforts by both GBPA and the Government of The Bahamas to expand Freeport's promotional reach and build awareness of our Island as a viable and attractive place to do business."
Curt Hollingsworth, Consul General, mentioned that the workshop was timely, and highlighted the efforts of GBPA.  "During the workshop, Mr. Newbold highlighted investment opportunities in the city of Freeport both for foreign direct investment and local investors.  He also spoke about the GBPA's One Stop Shop and business concierge services.  His lecture was both informative and timely, and it will allow the staff to provide potential investors with current and accurate information.  We anticipate that there will be renewed interest in the city of Freeport resulting from this initiative, and we are looking forward to future collaborations like this one."
Program participants will also receive certifications after successful completion of GBPA's course, offered free of charge, on the UDEMY online training platform, 'Creation of the City,' to reinforce the program's learnings and create lasting understanding of course materials.
# # #