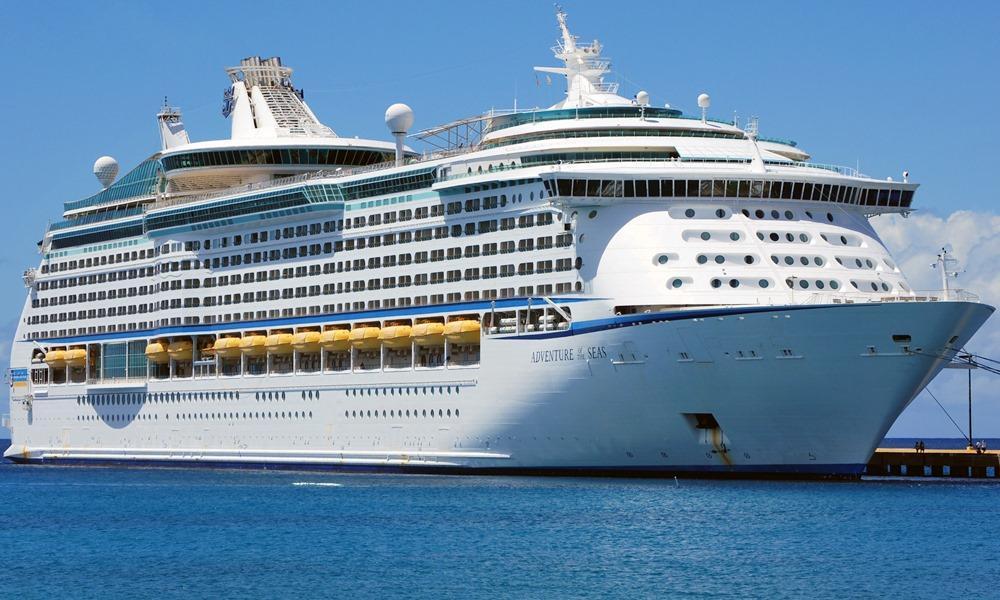 This summer, hundreds and perhaps thousands of Bahamian businesses will witness a major transformational event and play a significant and active role in it. The Grand Bahama Port Authority, Limited (GBPA) is pleased to advise that, on Saturday, June 12, 2021, Royal Caribbean Cruise Line's (RCCL) Adventure of the Seas will set sail from the Port of Nassau as the first and largest cruise vessel to homeport in The Bahamas, making its inaugural voyage of an all-Bahamian Island cruise itinerary.
Even more impressive is the collaborative efforts between numerous government agencies, working with RCCL and private sector entities, to ensure the participation of Bahamian business owners in this historical landmark event.
"The return of cruise lines marks a red-letter day for the country," stated Ian Rolle, President of the GBPA.  "Not only are we welcoming cruise vessels back to our shores after more than a year of lockdowns, but also enabling tremendous new opportunities for businesses of all sizes across the archipelago to participate in such a massive provisioning project. I'm certain it is a venture many of our business leaders have dreamed of for decades."
Whilst RCCL will homeport from the Port of Nassau, refueling and provisioning will be done in Freeport for a period of six months, beginning in June. This inaugural voyage is the result of extensive discussions between the Office of the Prime Minister (OPM), the Ministry of Tourism (MoT), the Ministry of Agriculture and Fisheries (MoAF), the GBPA, the Grand Bahama Chamber of Commerce (GBCC), along with the Grand Bahama Island Tourism Board, ensuring that businesses of all sizes across Grand Bahama have an opportunity to benefit.
"What has been accomplished on behalf of the Bahamian people is an extraordinary achievement, and only possible through extensive collaboration between the Government of The Bahamas, NGOs and private sector organization," added Mr. Rolle. "All efforts are to be applauded.".
According to Mick Holding, representative for the GBCC, the RCCL homeporting project is an ideal opportunity for businesses throughout the country, especially in Grand Bahama, to rebuild our economies post-COVID.
"Many businesses in Grand Bahama have suffered tremendous losses since Hurricane Dorian and continue to face challenges through this time of COVID.  The RCCL homeporting project presents a chance for our community of businesses to rebound in our local economy and embrace a new, international client opportunity." Holding explained.
Partners for the RCCL homeporting project have planned a Zoom meeting for all Grand Bahama businesses on Monday, April 26, 2021 beginning at 1:00 p.m. Representatives from the RCCL, OPM, MoT, MoAF, and GBCC will join the GBPA in answering questions regarding the homeporting project and provide details on how businesses can register, the essential requirements to participate and much more.  Persons interested in attending the zoom meeting can visit the http://bit.ly/homeportgb to register and receive login details.