Focus Forward, the latest talk show to hit Grand Bahama radio, social media and television airwaves, returned for its third season on September 20th.  Powered and sponsored by Invest Grand Bahama of the The Grand Bahama Port Authority, Limited (GBPA), the show's main purpose, is to inform Bahamians on the latest developments happening in Freeport City, and Grand Bahama in general.  Each Thursday is filled with exciting, breaking news, and amazing prize giveaways.
Sharing on the dynamics behind the show's creation, Senior Manager of Business Development at GBPA & Invest Grand Bahama, Derek Newbold, explained," After the devastation of hurricane Matthew, the city had lost its momentum and people were feeling disheartened. The GBPA team were doing some amazing things behind the scene in the hurricane recovery effort and we felt that if we could share some of those positive things with the general public, residents would once again find the inspiration to focus forward."
Perhaps the most intriguing and unique element to the show, is the opportunity for GBPA licensees to be featured, promoting their business and services for free.  Licensees are encouraged to drop off their business cards to the GBPA Payment Center, for a chance to have their name randomly selected by the show's guest.  Focus Forward also offers a key component of sharing exclusives, given its inside positioning with GBPA and the various investment projects they pursue, such as GIBC Digital and Eco-Oil Bahamas joining the Freeport market.
Most recently featured on the show, was ItelBPO's Founder & Executive Chairman, Mr. Yoni Epstein.  Epstein shared insight to operating a powerful technology firm within Freeport City, and how ItelBPO has made significant direct investments in Freeport and have trained and hired Grand Bahamians in large quantities, projecting further growth in coming years.  The show's host, Mrs. Glendia Sweeting, and Co-host, Mrs. Alex Thompson, continues to bring a level of energy, and liveliness that is unmatched.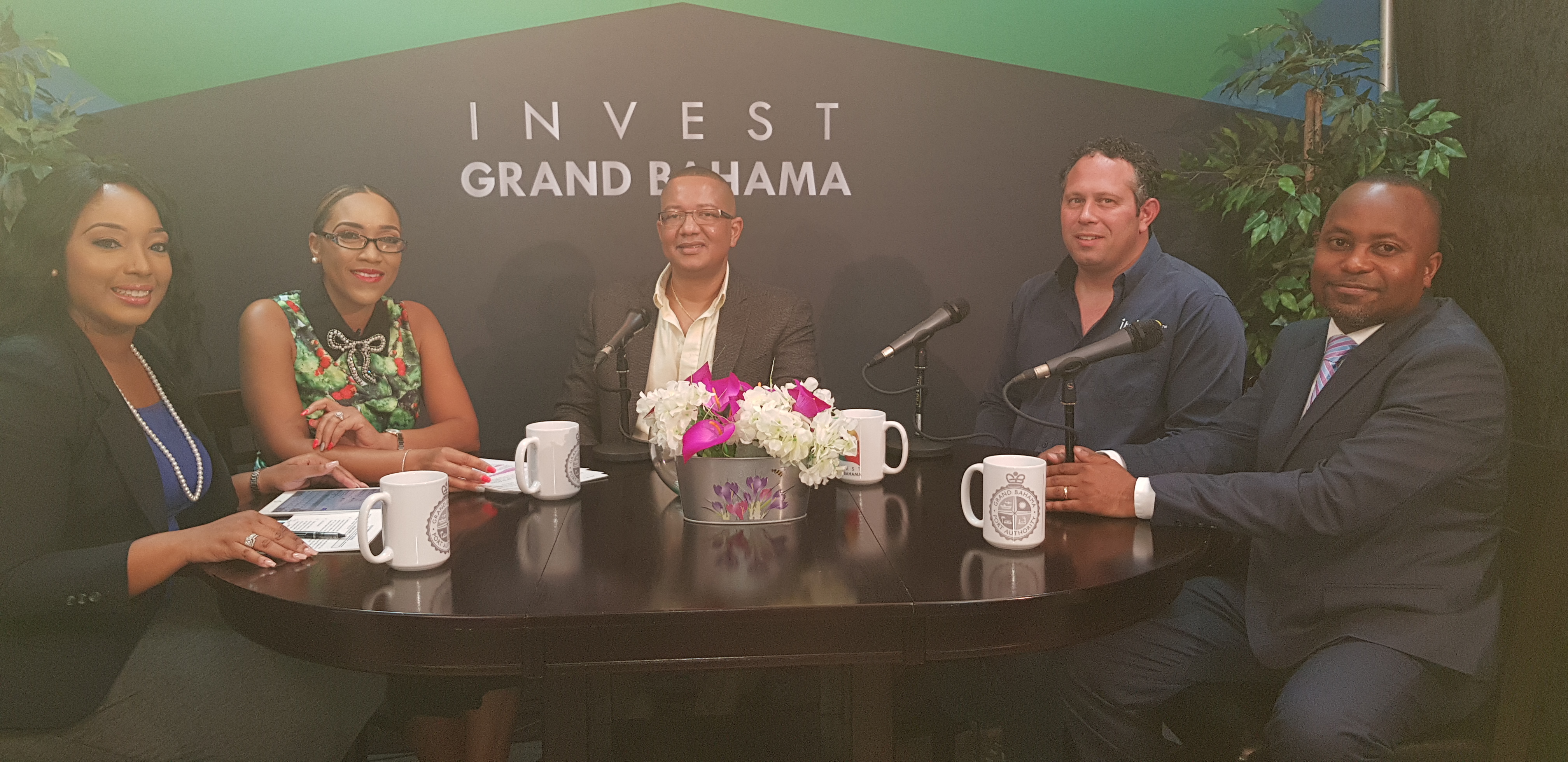 Sweeting stated, "Focus Forward aims to highlight the positivity that is happening all around Grand Bahama.  More importantly, this show is transparent in that it provides relevant information from key executives from the GBPA, the government, private entities, local businesses, and organizations.  We host a round table that shares solutions, executes innovative ideas, breathes new life, hope, and help to the community, and provides a source of encouragement to our audience to indeed focus forward, and move into the future with planning and expectancy because Grand Bahama Island is poised for greatness!"
Viewers and listeners can tune in each Tuesday at 9:30 p.m. or Saturday at 9:30 a.m. on ZNS TV Network to watch or listen in live each Thursday at 11am on Kiss 96.1FM, Power 104.5FM and watch on Invest Grand Bahama Small Business Bureau Facebook Live.   There is also the amazing opportunity to win prizes each week.  With it being Hurricane Season, two winners have already received portable gas stoves, along with butane fuel.  Other prizes previously won include gift certificates for Dermologica, cell phones from Aliv, and event tickets.
You can learn first-hand of employment opportunities, and of course, have a chance to be a winner!  Tune in and watch to see which power players and companies are featured this season.  Catch up on past episodes via Facebook @Empoweringlicencees.