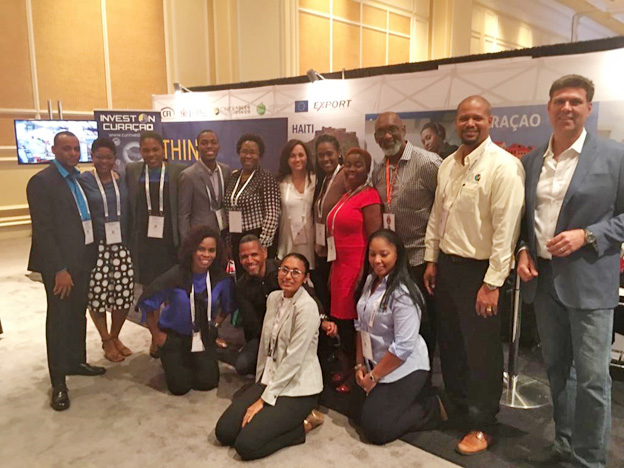 Week of 18th June, 2018 – Las Vegas, Nevada – For the third consecutive year, The Grand Bahama Port Authority, Limited (GBPA) partnered with local BPO operator, itelBPO Solutions to showcase Grand Bahama Island at the 19th Annual Customer Contact Week (CCW) in Las Vegas, Nevada. New to this year's expo was the combined effort of Caribbean promotional units including Invest Grand Bahama, Caribbean Export Development Agency (CEDA), Jampro Trade & Investment Jamaica, Factories Corporation of Jamaica Ltd, and representatives from Haiti and Curacao. These organizations joined forces to showcase the Caribbean's offerings for Business Process Outsourcing (BPO).
Invest Grand Bahama, in particular, asserted its BPO credentials as the Caribbean's Ultra-Nearshore solution offering the closest proximity to the eastern seaboard of the United States, boasting the best infrastructure in the Caribbean, its great cultural affinity with North America, quality labor force, commercial real estate availability, and investment incentives, which presents an unparalleled offering in the call center industry.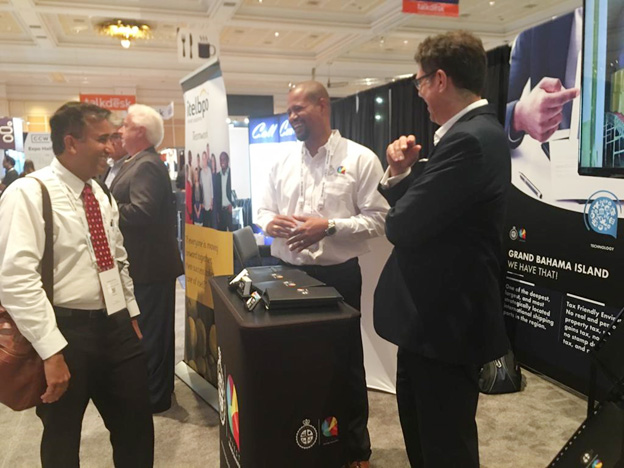 Sebastian Tickle, Vice President of itelBPO Solutions said, "Since its introduction to Freeport, Grand Bahama, itelBPO continues to grow and deliver voice and digital front-line service for a number of clients.  The local market has been favorable and the level of education and professionalism displayed by the agents is commendable."
The event, which was held on 18th – 21st June, 2018, hosted a record 2,500 customer service professionals from over 1,800 organizations in the Contact Center Industry. This year, CCW successfully profiled each candidate and found that C-Level Executives made up 71% of the attendee seniority and represented the industry target sectors of Banking and Finance, Retail and Manufacturing, Healthcare and Pharmaceuticals, Technology, Travel & Hospitality, and Energy.  Interactive Discussion Groups (IDGs) and celebrity presentations including a keynote from Barbara Corcoran, Celebrity Judge on the popular Shark Tank TV Series and self-made millionaire made for a memorable highlight of this event.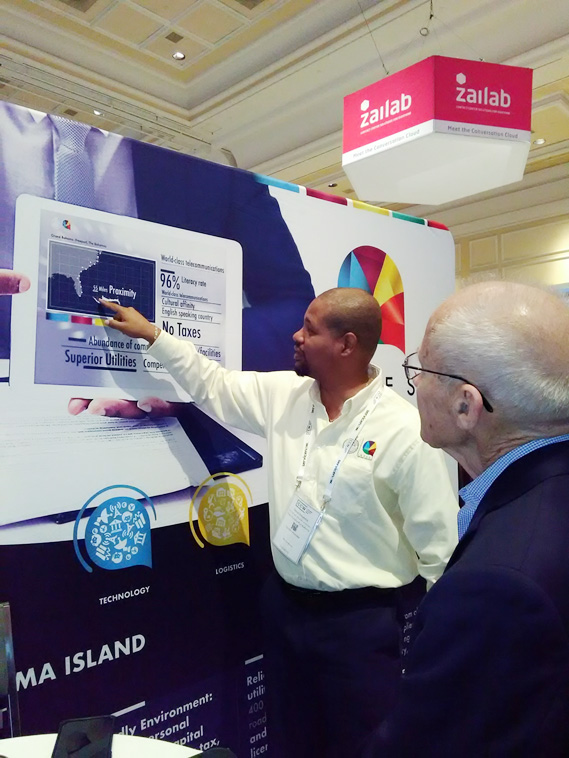 Senior Manager of Business Development at The Grand Bahama Port Authority, Derek Newbold, said, "Grand Bahama is poised to attract more investment from BPO operators eager to find nearshore outsourcing opportunities in new locations.  Our sophisticated workforce, self-replenishing talent pool, proximity to North America, economic stability, and its established contact center activity, are a few of the reasons why Grand Bahama's BPO stakeholders believe its value to both providers and their clients make it a strategic choice to deliver a superb customer experience. 
Ian Rolle, President of the Grand Bahama Port Authority, Limited said, "Grand Bahama will continue to distinguish itself in the contact center industry by offering quality agent services from our self-replenishing talent pool, and our skilled labor force that specializes in the tourism, financial services, and logistics industries.  Grand Bahama will also continue to provide stability, investor support, and accessibility through our concierge service, in addition to BPO incentives.  As a result, Grand Bahama will gain more prominence in the global outsourcing market."